BeeBeeSound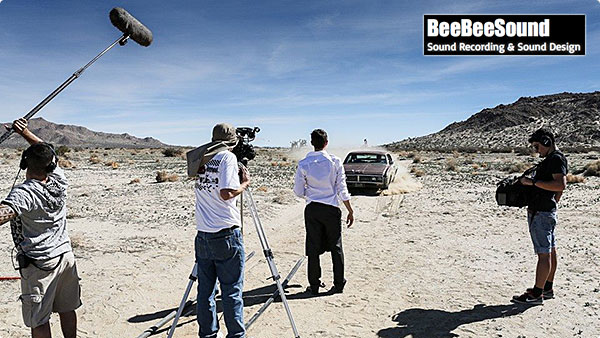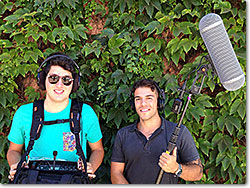 BeeBeeSound is a multi-faceted sound recording and design company based in Los Angeles, California. Comprised of Boom Operator/Foley Artist Andrea Bellavista and production sound mixer and designer Claudio Bagni, the team has more than ten years experience in the audio recording industry.
The two met in 2009 while working on a FOX TV series in Rome and soon discovered their skills sets complementary to each other. They have been working together making the move to the U.S., building a reliable network of clientele in Hollywood, and boasting an impressive resume in film projects.
Early on, as an intern at a production audio rental house in Italy, Bagni says that he was able to use just about every major sound recorder available. Having access to all major brands, when going out on his own productions, he says that he found himself consistently using the Roland R-4PRO and enjoys the Roland Audio Field Recorders. Bagni reports,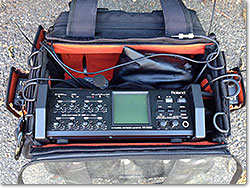 quality and reliability of the "The R-4Pro was my favorite. I bought it in Italy, then when I moved here (US), we decided to also buy the Roland R-88."
As BeeBeeSound dove deeper into the feature set of the Roland R-88 they realized that it had much more than just great sounding preamps. "We use every aspect of the machine," Bellavista reports. Solid-state SD cards provides noise-free recording, the USB audio interface allows for redundant recording, and the touchscreen and metering were all features highly valued by BeeBeeSound. The eight assignable outputs is also great for their productions giving Bellavista the ability to hear his boom track and make adjustments in real-time without needing to consult Bagni, who listens to the mix as a whole.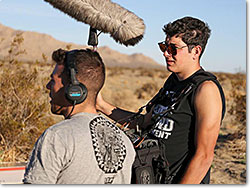 Ask any production recording engineer what's most important to them, and inevitably the quality of preamps will come up in the conversation. Unlike their experience in Europe, the pair found that in the US, many times producers are preoccupied with what brand or model gets used in recording. Bagni says that this misconception is always quickly resolved when he offers his headphones and asks them to just listen to the Roland preamps.
BeeBeeSound says what really matters in the end is sound-quality, and judging by their growing business, their clients are liking what they hear.
BeeBeeSound www.beebeesound.com