推流
Helping you to impress…
Streaming live video for your clients is all part of the job, and its important to make things as simple as possible to deliver the best results.
Roland has developed a range of all-in-one audiovisual switchers that are designed to deliver impressive results straight out of the box. With digital audio, multi-source video switching and USB 3.0 encoding directly into your laptop, you have everything you need to get the best results for your clients.
Suggested Solutions
VR-4HD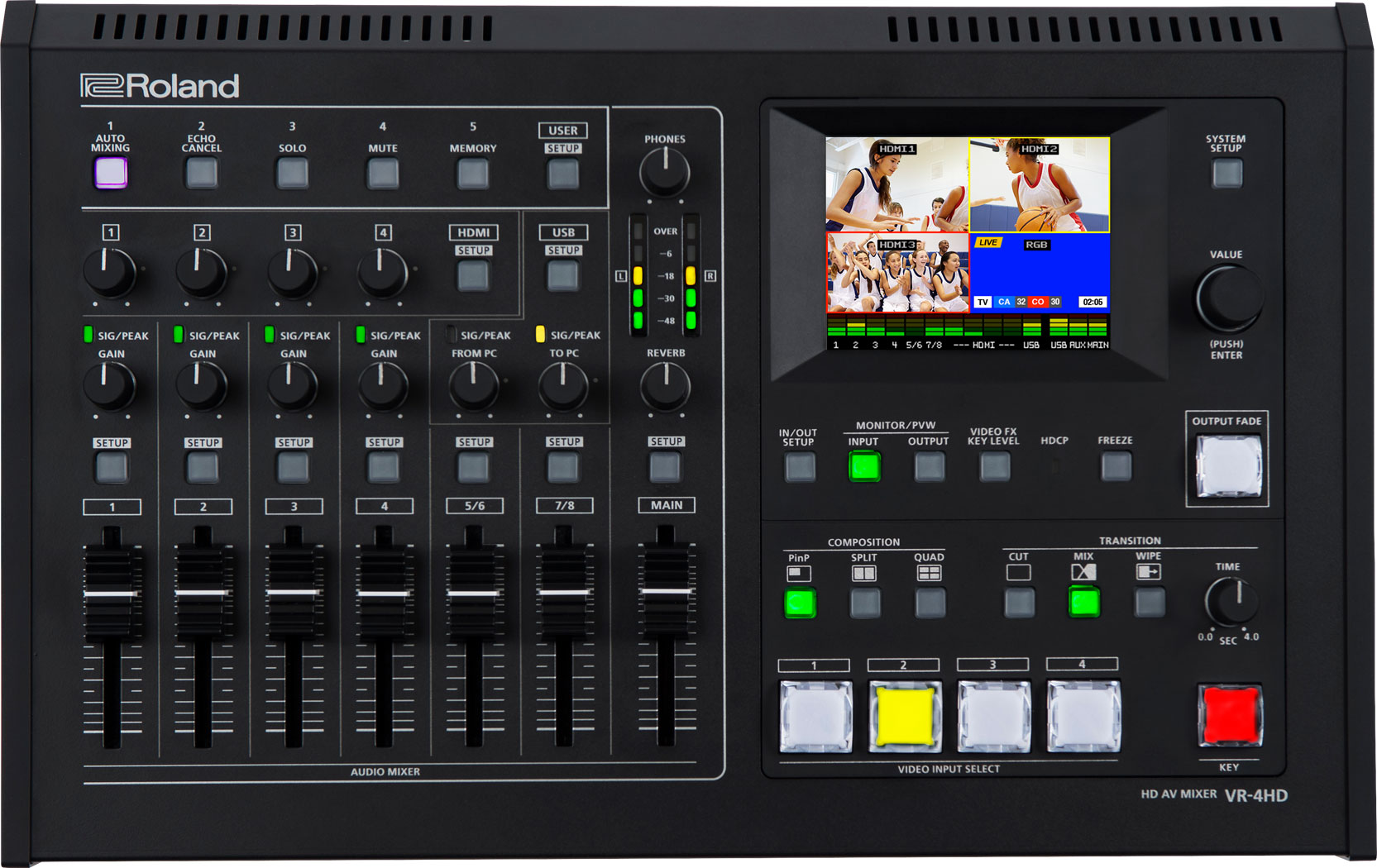 The VR-4HD is a complete HD studio in a compact and portable package that replaces several different pieces of complex A/V equipment. It beautifully integrates a digital audio mixer, video switcher, multi-viewer touch screen and USB video/audio streaming interface into a stand-alone device.
Designed with single-person operation in mind, the VR-4HD allows for easy switching and mixing of sound and video with smooth slide controls and buttons.
The VR-4HD is ideal for a variety of corporate events including investor and stakeholder presentations, new product releases, management meetings, video conferencing, training webinars and live streaming and recording.
The unit also comes with remote control software for your PC or Mac.
VR-50HD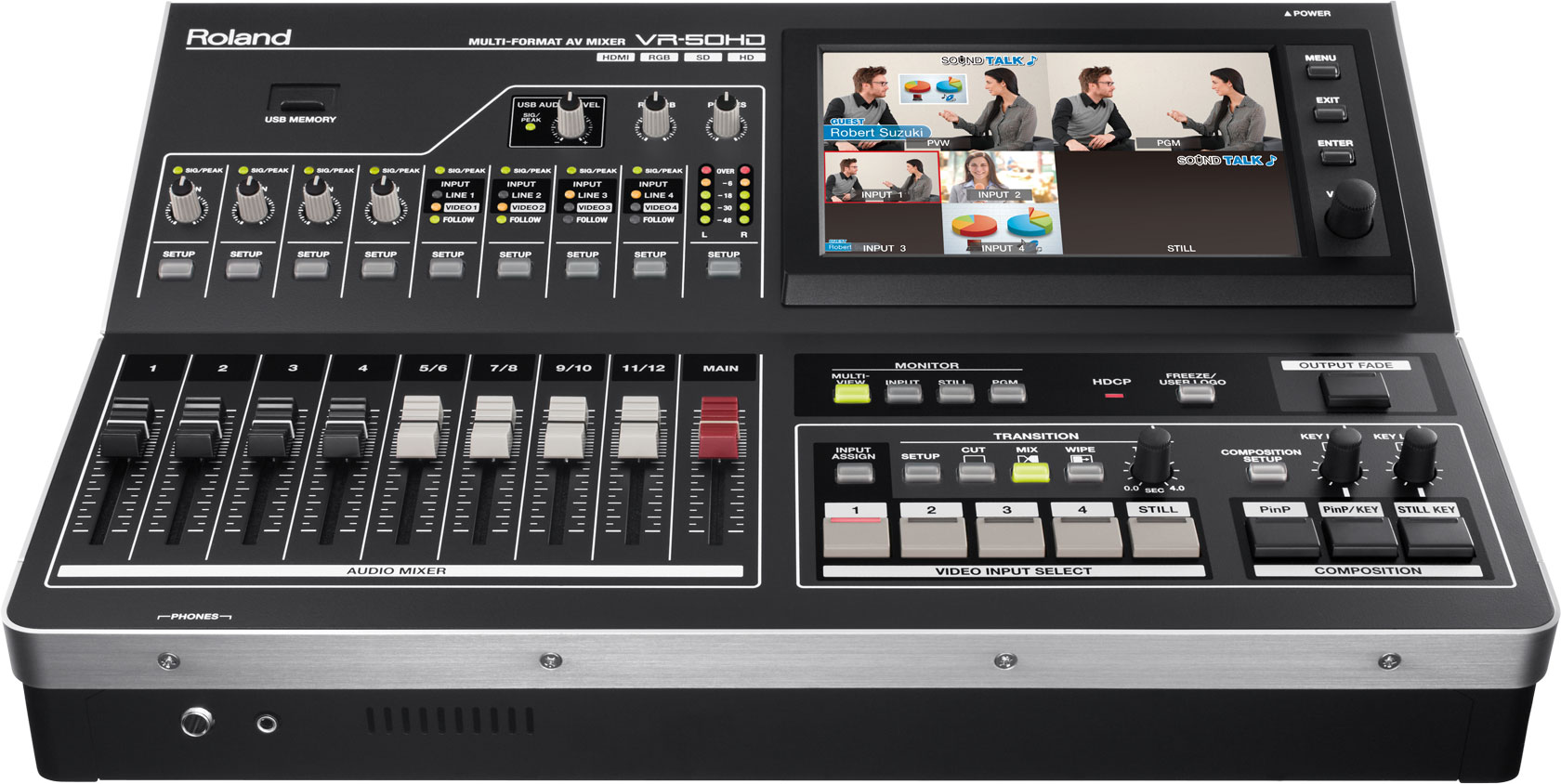 The VR-50HD is an all-in-one, High Definition, multi-format AV mixer. Quite the mouthful!
It beautifully integrates a video switcher, an audio mixer and USB 3.0 audio/video streaming into an intuitive design that allows for single-person operation of sound and picture using faders, buttons and an on-board touch screen.
This portable live HD production solution is ideal for multi speaker meetings, conferences, corporate events, product launches, web streaming, web conferencing and training webinars.
The unit also comes with remote control software for your PC or Mac.