视频会议
Helping you to connect…
We have all been there… An important meeting with investors and stakeholders and we suddenly have to deal with technical issues when we change devices. There's a very simple solution.
Roland have designed a range of video switchers that allow you to seamlessly transition between cameras, smart devices, computers and media players while recording and/or streaming the meeting.
Keep the focus on your presentation and leave the technical issues to us…
Suggested Solutions
VR-4HD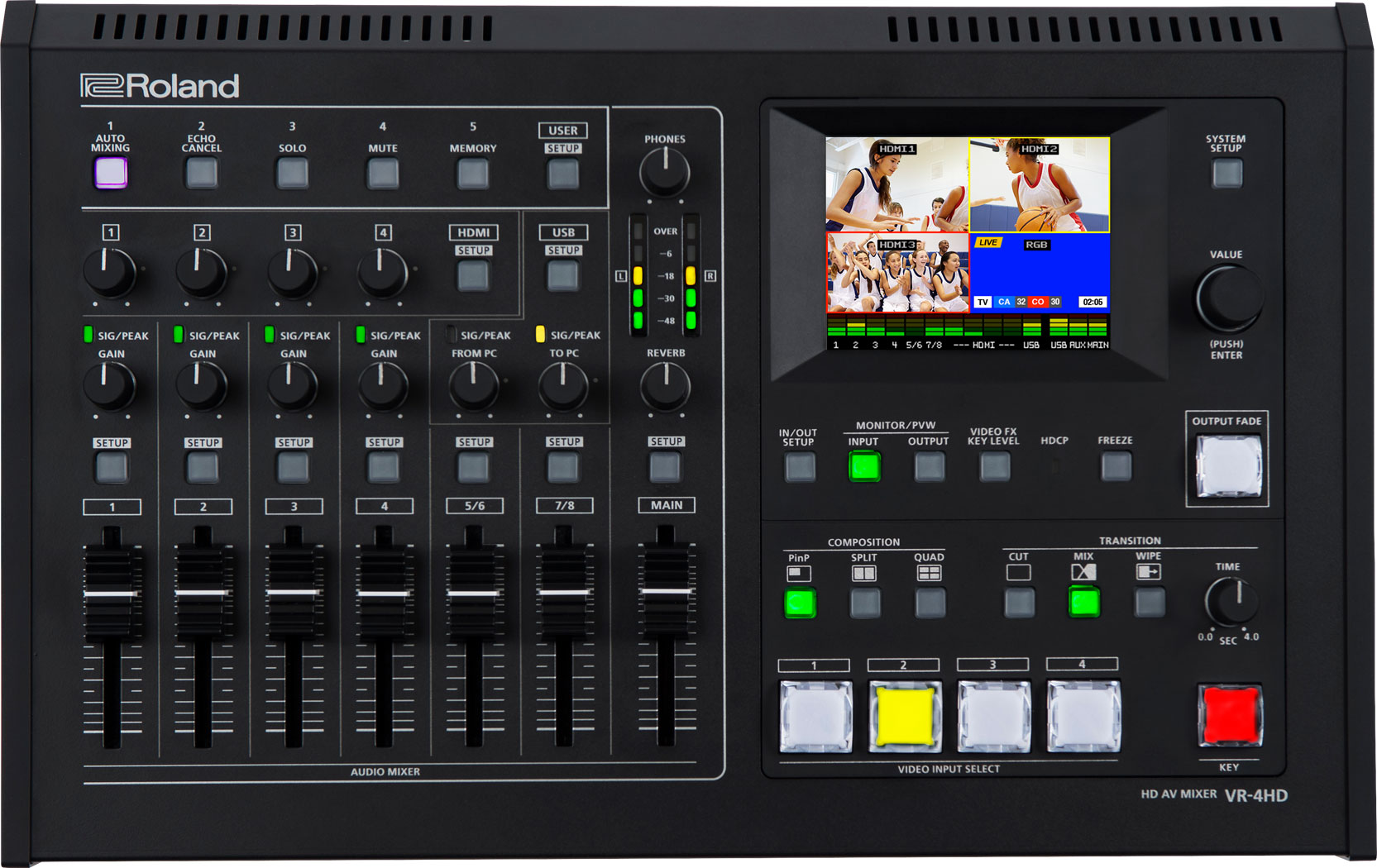 The VR-4HD is a complete HD studio in a compact and portable package that replaces several different pieces of complex A/V equipment. It beautifully integrates a digital audio mixer, video switcher, multi-viewer touch screen and USB video/audio streaming interface into a stand-alone device.
Designed with single-person operation in mind, the VR-4HD allows for easy switching and mixing of sound and video with smooth slide controls and buttons.
The VR-4HD is ideal for a variety of corporate events including investor and stakeholder presentations, new product releases, management meetings, video conferencing, training webinars and live streaming and recording.
The unit also comes with remote control software for your PC or Mac.