剧场
The difference between a show and a great performance!
There are no second chances at the theatre! Roland professional audiovisual switchers have been tested under the toughest conditions for over 15 years and have gained a reputation as the 'go-to' AV switchers for live events.
Roland has a wide range of video switchers that will add versatility and professionalism to your live productions and ensure that you are prepared for whatever the event throws at you.
Be remembered for all the right reasons!
Suggested Solutions
V-60HD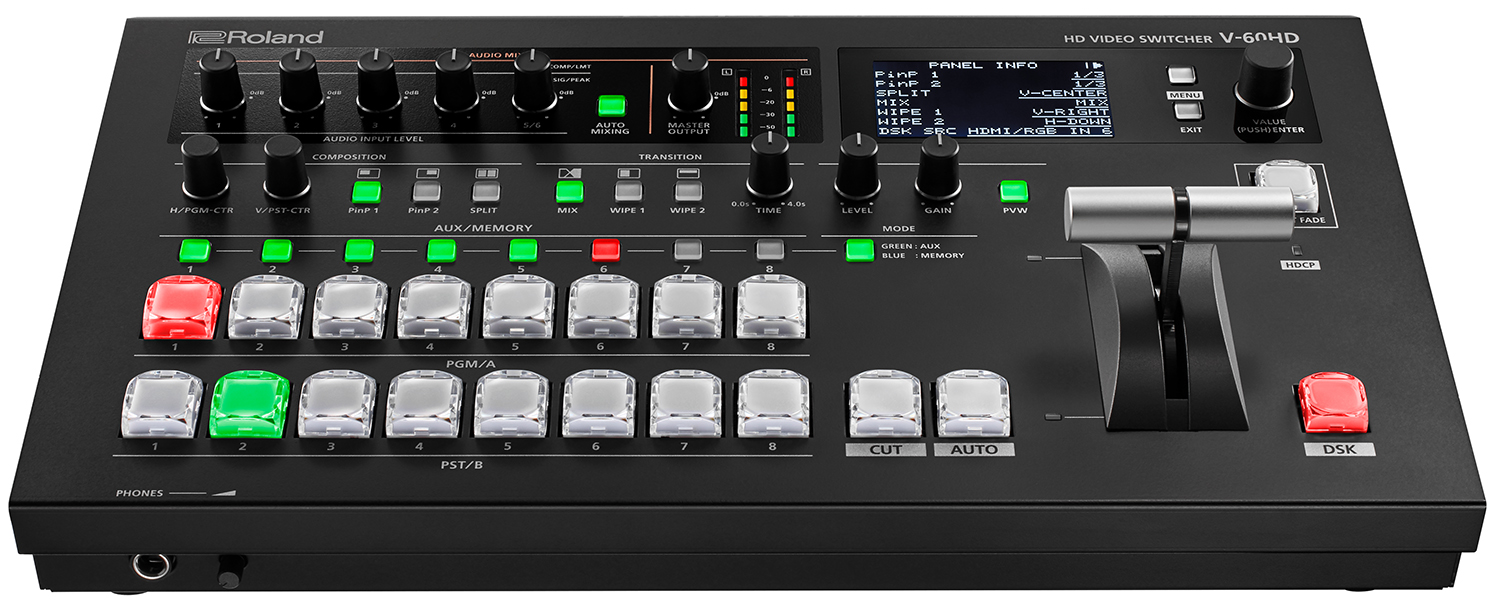 The V-60HD is a feature-rich plug-and-play production switcher ideal for live events, broadcast, digital recording and streaming*. It is designed for a single operator and handles multiple sources including cameras, computers, media players and mobile devices.
The V-60HD can send three separate outputs to different locations and has an 18 channel digital mixer onboard. It also has professional compositing effects such as picture-in-picture and keying allowing for graphic insets, titling or even "green screen".
The V-60HD is ideal for live events, training webinars, investor and stakeholder presentations, new product releases, management meetings, video conferencing and live streaming*.
The unit also comes with remote control software for your PC or Mac.
V-1200HD

The highly regarded V-1200HD video switcher combined with either the V-1200HDR control surface or the V-1200HD Remote Control Software, seamlessly handles the most demanding live event and broadcast scenarios. Known for its versatility and reliability, the V-1200HD can handle 10 x SDI and 4 x HDMI inputs and delivers 6 SDI and 2 HDMI outputs.
Other features include:
4:2:2/4:4:4 hybrid engine
Up to 92 Inputs/Outputs with 16-channel audio mixer
Dual touch screen control and dedicated multi-view
Control of up to 7 remote PTZ cameras
Advanced compositing using four scaler-equipped keyers
The V-1200HD is an excellent solution for Broadcast Studios, Live Performance Production, Live Events and Performance Halls.
XS-62S

The XS-62S is a compact, rack mounted, 6-channel video switcher and audio mixer that is excellent for permanent installations and on-site events.
It supports fixed (PTZ) cameras, can send separate content to three destinations and handles a wide range of input devices including cameras, computers, media players, mobile phones/tablets and audio devices.
The XS-62S is perfect for a wide range of applications including presentations, corporate AV conferences, training, webinars and more.
The unit can be controlled by either the front panel or by using remote control software from your PC or Mac.
VR-50HD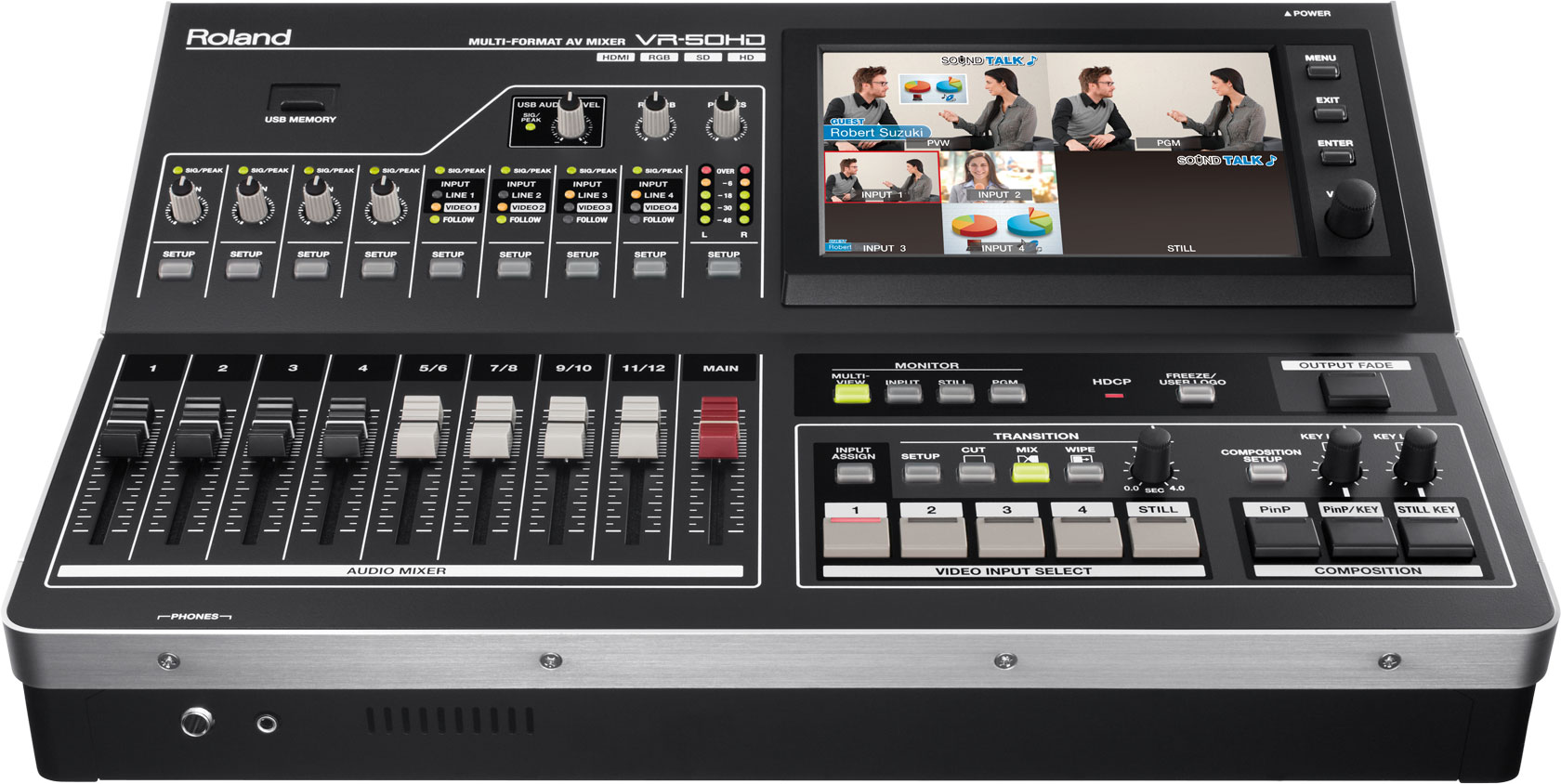 The VR-50HD is an all-in-one, High Definition, multi-format AV mixer. Quite the mouthful!
It beautifully integrates a video switcher, an audio mixer and USB 3.0 audio/video streaming into an intuitive design that allows for single-person operation of sound and picture using faders, buttons and an on-board touch screen.
This portable live HD production solution is ideal for multi speaker meetings, conferences, corporate events, product launches, web streaming, web conferencing and training webinars.
The unit also comes with remote control software for your PC or Mac.